Collaborate more  effectively and make decisions faster
Techmet offers video conference service,  conduct a conference between two or more participants at different sites by using computer networks to transmit audio and video data. For example, a point-to-point (two-person) video conferencing system works much like a video telephone.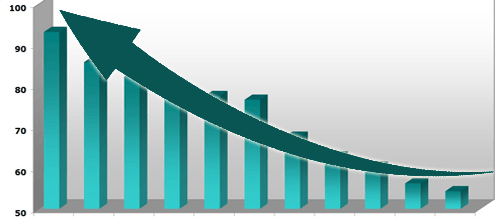 Click the button to share your screen
Click the button to share your screen
Real-Time connectivity with multiple locations
Real-Time connectivity with multiple locations
Record your audio/video conference and share as per need
* No download
* Mobile/ desktop access
* Scalability
* White label - Own domain
How Video Conference Services actually Works
Solutions that you really need :
DESKTOP VIDEO: Techmet offers to expand the reach of a conference room deployment to remote and desktop users. Connect from anywhere with PC and Mobile based Applications.
OFFICE AND CONFERENCE ROOM VIDEO: Techmet offers  video business meetings enable high productivity, multi-location group meetings with HD voice and  video conference special events and content sharing.
Conference on Mobile App: Techmet offers a mobile application that allows users to connect to any standards based telepresence system from almost anywhere. The Mobile application is available for the Android, Apple iPad, iPhone and delivers full video, audio. The Mobile application is the perfect solution for regular telepresence users, enabling them to extend video communication beyond the workspace to their hand held technology and allows for telepresence system control.
Layout Changing
Recording
Streaming
Disconnecting Users
Starting/Stopping a Conference