Connect the Caller's on cloud space at any time, from any location
Techmet offers reservation-less (Demand PIN) conferencing dial-in Or dial-out conferencing which are easy to use and ensure quick connectivity.The scalability, reliability, and flexibility of Techmet systems can expand your required conferencing solution into limitless communications possibilities.
Attendees can join and participate effortlessly in Conference call with crystal clear audio.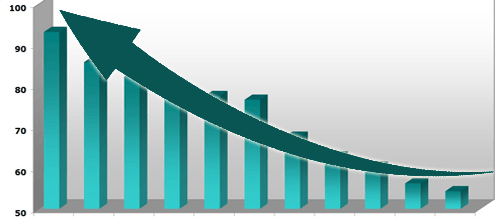 * Professional Company welcome message,
* Multi Level IVR,
* Call transfer as per language preference,
* Onhold Music, Voicemail, Sticky agent
Super Advance Alert & Report
* Call Recording,
* Call logs,
* 2 way SMS Notification,
* Email alerts, Caller Number blocking,
* Real time analysis
24/7 Customer Availability
* Always Connected,
* Multiple Call Connected on Single Number,
* Intelligent Call Routing,
* Office timing Setup
* Easily manageable,
* Multi Agent Login
How Audio-Conference Services Actually Works
Audio-Conference Service is a Cloud telephony based system wherein attendees will dial the number, they will be greeted by company message and get connected in conference call thru "Demand Pin" and continue the chat with each-other.
  Call recording of each attendee
  Online Web Panel – To Check Call Records
  Secure Conference thru "Demad Pin" 
  Easy Connect for attendee on Single Number
Startup
Rs. 2500/Monthly @ 5 Attendee
Welcome Message

Allowed Only List

Attendance Reports

Demand PIN

Recording & Playback

Leader Hangup

Lecture Mode Conference

Operator Dial-Out
Advance
Rs. 6000/Monthly @ 15 Attendee
Welcome Message

Allowed Only List

Attendance Reports

Demand PIN

Recording & Playback

Leader Hangup

Lecture Mode Conference

Operator Dial-Out
Business
Rs. 10000/Monthly @ 30 Attendee
Welcome Message

Allowed Only List

Attendance Reports

Demand PIN

Recording & Playback

Leader Hangup

Lecture Mode Conference

Operator Dial-Out