Create Big Image with IVR Services
Grow your business with Cloud technology based IVR :
IVR stands for Interactive Voice Response. This technology enables interaction between a caller and a computer via the telephone. Callers can interact with IVR systems by pressing numbers on a telephone keypad or by speaking simple commands to answer the computer's voice prompts. Call will be get connected to desire person/department anywhere. Techmet offers Cloud PBX is innovative reporting system for small, medium and enterprises business in india.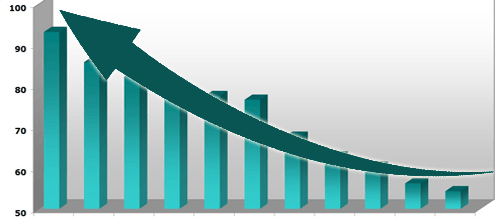 * Welcome message
* Lenguage preference
* Multi Level IVR
* Onhold Music
* Voicemail
* Sticky agent
Super Advance Alert & Report
* 2 way SMS Notification
* Email alerts
* Call Recording
* Call logs
* Real time analysis
* Number blacklisting
24/7 Customer Availability
* Always Connected
* Intelligent Call Routing
* Multiple Call Connected at same time
* Office timing Setup
* Easily manageable,
* Multi Agent Login
How to IVR Services Actually Works
Anyone who calls on your Office Number (Virtual Number) will first hear a Company welcome message (Welcome to XYZ Company Limited, We offers the special products and services) and post welcome message ivr extension option will come :
Press 1 for Sales Department
Press 2 for HR Department
Press 3 for Marketing Department
Press 5 for Accounts Department
Press 9 for customer care
Based upon the extension option selected by caller, Incoming call will be automatically routed to any mobile or land-line phone mapped to that extension and agent start speaking with customer.
And post call completed, System will automatically send sms on caller number with your customer sender ID, Example :  Pay TM, Tata Sky, ID-Idea, VM-ICICIB)
Welcome Message

Programmable Extensions

SMS Alert

Voicemail

Number Blacklist

Multilevel IVR

Sticky Agent

Circle base Routing

Customize sender ID
Welcome Message

Programmable Extensions

SMS Alert

Voicemail

Number Blacklist

Multilevel IVR

Sticky Agent

Circle base Routing

Customize sender ID
Welcome Message

Programmable Extensions

SMS Alert

Voicemail

Number Blacklist

Multilevel IVR

Sticky Agent

Circle base Routing

Customize sender ID