Manage your calls – Cloud Call Centre Services
Techmet understand the dynamics of your customer and keep them engaged till life-cycle. You can manage them using call Centre solutions and reduce the operating cost. We offers customer detailed report and integration to a number of third party application. A type of call Centre that is designed to make/receive a large volume of calls for customer by telephone and its easy to scale as per requirement.  In Call Centre, communication happens for Sales, Subscription management, technical support, product request, billing and different enquiry from customer.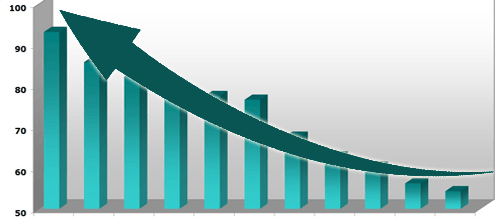 Professional Calls Solution with Scalability
* Professional Company welcome message,
* Multi Level IVR,
* Call transfer as per language preference,
* Onhold Music, Voicemail, Sticky agent
Effective Calls Management
* Call Recording,
* Call logs,
* 2 way SMS Notification,
* Email alerts, Caller Number blocking,
* Real time analysis
* Always Connected,
* Multiple Call Connected on Single Number,
* Intelligent Call Routing,
* Office timing Setup
* Easily manageable,
* Multi Agent Login
How to IVR Services Actually Works
Anyone who calls on your Office Number (Virtual Number) will first hear a Company welcome message (Welcome to XYZ Company Limited, We offers the special products and services) and post welcome message ivr extension option will come :
Press 1 for Sales Department
Press 2 for HR Department
Press 3 for Marketing Department
Press 5 for Accounts Department
Press 9 for customer care
Based upon the extension option selected by caller, Incoming call will be automatically routed to any mobile or land-line phone mapped to that extension and agent start speaking with customer.
And post call completed, System will automatically send sms on caller number with your customer sender ID, Example :  Pay TM, Tata Sky, ID-Idea, VM-ICICIB)
Welcome Message

Programmable Extensions

SMS Alert

Voicemail

Number Blacklist

Multilevel IVR

Sticky Agent

Circle base Routing

Customize sender ID
Welcome Message

Programmable Extensions

SMS Alert

Voicemail

Number Blacklist

Multilevel IVR

Sticky Agent

Circle base Routing

Customize sender ID
Welcome Message

Programmable Extensions

SMS Alert

Voicemail

Number Blacklist

Multilevel IVR

Sticky Agent

Circle base Routing

Customize sender ID